SENSA® Announces Exclusive Partnership With GENESIS And DJ Tracy Young New Years 2015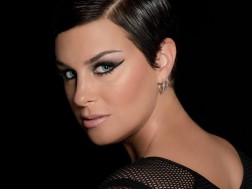 FOR IMMEDIATE RELEASE
December 8th, 2014 -Miami,FL. SENSA® Inc., the manufacturer of the SENSA® Personal Lubricants line is extremely excited to announce our exclusive relationship with Internationally renowned DJ Tracy Young and DJ Superchumbo.  Since 1994 SENSA® has produced personal lubricants that are distributed and sold globally to a diverse group of consumers.  We value the diversity of our product line as well as the diverse talents of DJ Tracy Young and DJ Superchumbo.  It is with much excitement that SENSA® is proud to be the exclusive personal lubricant of GENESIS 2015, a Miami tradition on New Years Day.
The SENSA® product that includes our water based SENSA® Liquigel and our SENSA® Silicone Liquigel. Experience more, experience the sensation of SENSA® Personal Lubricants. Available online and at select retailers.  www.SensaLube.com
World Renowned DJ/Producer Tracy Young and Ferosh Records return to Mansion, Miami Beach for the legendary annual event of GENESIS on New Year's Day, January 1, 2015. Mansion, South Beach's most iconic venue, has set the stage for some of the music world's most memorable events.  Featuring the most technologically advanced lighting and sound in any US nightclub, Mansion can be easily configured to accommodate events of any size. Heralded design elements include two levels,  featuring 360 degrees of high fidelity sound and a multi-million dollar light show. The DJ booth takes center stage in the middle of the venue allowing revelers to experience the show from any vantage point.
In a simple attempt to break away from the ordinary New Year's Eve celebrations, GENESIS has now become the only Miami mainstay New Year's tradition. Tracy Young's non-stop musical journey has evolved into a 12 hour dance music marathon for music lovers from all over the globe. This year beginning at 8:00 am New Year's Day, International DJs/Producers Tom Stephan aka Superchumbo &Tracy Young will once again take over the decks for a day long musical journey.
Genesis is partnered with Miami Beach Gay Pride, a non profit-organization that produces free, safe, quality mass-appeal events that are inclusive; bringing together and celebrating members of the lesbian, gay, bisexual, and transgender community (and friends of).  In its sixth year, Miami Beach Gay Pride has grown into the largest, two-day event of the entire year in Miami Beach.
GENESIS has also joined forces and partnered with Falcon Group Studios to give you the hottest, sexiest, and most unique VIP FOREPLAY EXPERIENCE.  You will have the opportunity to Meet & Greet with SEAN ZEVRAN & RYAN ROSE in person in addition to many more foreplay surprises.  Upon exit, you will receive Falcon giveaways & a Genesis t-shirt and much MORE.
January 1, 2015 Mansion 8am to 8pm
LIMITED TICKETS AVAILABLE!!
For more details visit www.genesis.wantickets.com: