Are You Ready To Be Naughty?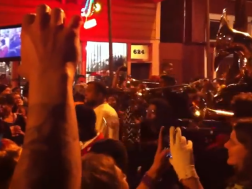 Protect the faint of heart. Those naughty kids at Krewe du Vieux are preparing to parade their annual blend of political satire and potty humor through the streets Saturday (Jan. 31), starting at 6:30 p.m. And we'll be blushing at the curb as the uncouth krewe helps get Mardi Gras 2015 off to a bad start.
And take a look at what you are missing here!